FORM ROLLS AND COMPLETE SETS OF FIN TOOLING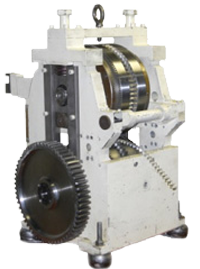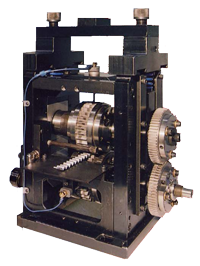 Ecko Fin & Tooling can design and fabricate form rolls and complete sets of tooling for any brand of fin machine that utilizes roll type tooling. Our form rolls are designed to consistently produce superior quality fins that meet or exceed our customerís high expectations.
Prior to shipment, our skilled engineers carefully test the form rolls and sets of tooling using test runoffs followed up by JODON report analysis. These strict quality control procedures combined with our very quick turnaround times for new form rolls has made Ecko Fin the preferred supplier for many of the Heat Transferís top manufactures.

STEEL FORM ROLLS
Our steel forms rolls can be sharpened several times before itís necessary for their blades to be replaced. This fact combined with our competitive pricing makes Eckoís steel form rolls the ideal choice for a manufacture who are looking forward quality fin tooling, at an affordable price.

CARBIDE FORM ROLLS
Ecko Finís Carbide Form Rolls will help lower your tooling maintenance costs and maximize your productivity due to their incredibly long service life. Depending on the type of fin material being used, Eckoís Carbide Form Rolls can last up to 25 times longer than standard steel form rolls and rarely require sharpening.

Sharpening, Preventative Maintenance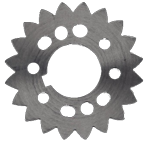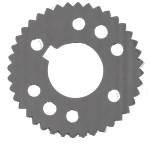 Ecko Fin & Tooling can provide all of the services necessary for keeping your fin machines operating at their full potential. We work closely with our customers to develop maintenance plans that ensure routine regrinds are completed quickly and on schedule and that there are always backups in place to prevent the unexpected from shutting down production. We can sharpen or provide replacement blades in both carbide and steel material for any brand of form roll. Ecko Fin also services and manufactures Roll Heads, Gathering Systems, Star Blade Units, Cutoff Systems and many other fin tooling related parts and components.