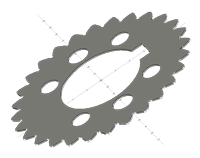 Ecko Fin and Tooling, Inc. provides OEMs and aftermarket manufacturers in the Automotive Cooling, Transportation and HVAC industries with complete, world-class Roll Die Tooling and customized attendant products. Innovative designs and a reputation for quality and service have made Ecko a preferred tooling supplier for many leading manufacturers.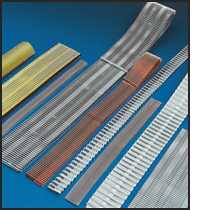 Ecko designs and fabricates highly innovative and diversified Roll Die Systems used to form the serpentine fins found in automotive radiators, condensers, evaporators, oil coolers, air conditioners and other heat transfer systems. Ecko also designs and fabricates rolling mill systems, traying units, and automatic stacking and framing systems. In addition, Ecko rebuilds fin machines of any kind, provides conversion kits to replace old tooling and re-sharpens existing tooling. Our in-house "total control concept" - from design to tooling to prototypes to delivery - assures the highest quality work possible.
Our strong design and research capabilities in fin technologies and materials enable us to satisfy the diverse world market needs for advanced automotive components through the development of innovative fin designs that enhance passenger comfort and boost vehicle performance.
Our basic philosophy emphasizes valuing confidence and trust, having a deep sense of responsibility, and rendering the best service and quality to every customer. As a result of our commitment and dedicated teamwork, we provide premium world-class tooling developed in a timely manner and supported by outstanding on-going customer service.